In Memory
Amy McCowen (Lietz)
Amy McCowen Lietz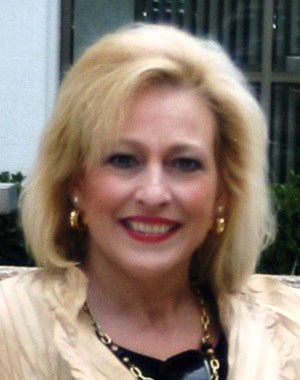 Services for Amy Kathryn McCowen Lietz, 49, will be held on Thursday, February 16, 2012, at 11:00 a.m., in the First United Methodist Church in Minden, Louisiana. Interment will follow in Gardens of Memory. Visitation will be between 4:00 p.m. and 8:00 p.m. Wednesday at Rose-Neath Funeral Home in Minden.
Amy was born on June 23, 1962, in Minden, LA to parents, John Jenkins McCowen, Jr. and Margaret Ann McCowen Parkhill. She passed away on Friday, February 10, 2012, in Huffman, Texas.
After attending Minden schools, Amy was a graduate of Captain Shreve High School and later attended Kingwood College in Kingwood, Texas. In addition to her role as a mother of four, she had a career as a dental assistant. Her pastimes included writing poetry and gardening.
Amy was preceded in death by her father, John Jenkins McCowen, Jr.; grandparents Maggiand John McCowen of Minden; Vida and Cecil Horton of Bossier and Monroe, Louisiana. Left to cherish Amy's memory are her children Kathryn Ratcliff McIntosh and husband Matt, Sr. Airman Stephen Rance Ratcliff, Margaret "Maggie" Alayne Lietz and Alana Ann Lietz; her mother, Margaret Ann and stepfather Dr. Ralyn Parkhill of Athens, Louisiana; Grandson, Ethan McIntosh; brother John McCowen, III and his wife Ann Marie: brother Danny McCowen and his wife Lisa; and sister, Margaret "Meg" Elizabeth McCowen; stepbrothers Kyle, Clem and Clay Parkhill and stepsister Leslie Clark;
Uncle Raymond C. Horton and wife Rita; Aunt Caroline Coon and husband Wayne; and many nieces and nephews, friends in Huffman and Humble, Texas, as well as Minden and Athens, Louisiana.
Honoring Amy, as pallbearers are John Jenkins McCowen, IV, Brett McCowen, D.J. Klucznik, Matt LeBlanc, Michael Ratcliff, and Raymond Horton.
Musical vocals offered by Amy's uncle, Raymond C. Horton.
To sign the guestbook: http://www.rose-neath.com/index.php/act_obituary_details/obituaryId_5749?PHPSESSID=214feb2da187b558b325202369cc7507