Captain Shreve

High School




Class Of 1981
Welcome to the Captain Shreve High Class of 1981 Website.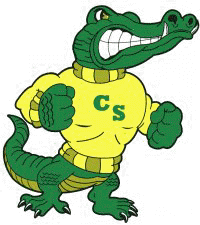 ANNOUNCEMENTS
REUNION ANNOUNCEMENT

CAPTAIN SHREVE CLASS OF 1981

October 8th and 9th, 2021

The second anniversary of our 20th Reunion....aka 40th Reunion is set and will be here soon!!

On Reunion Weekend, Friday night Captain Shreve will play Benton in Lee Hedges Stadium.

Although this weekend is the week before the Captain Shreve Homecoming game, this weekend offers the best opportunity for attendance as LSU has an away game in Kentucky, Louisiana Tech has and open weekend and Grambling has an away game at Alcorn State.

We are very happy to announce that our own Gatormates from our class from 1981, Gregg Bennett, Jim Malsh, Jeff Rickert and their band, "Mojo Tango Foxtrot" from Dallas will play Saturday night at the Red River Brewery in Shreveport Saturday night, October 9th pumping out tunes from the 50's, 60's, 70's and maybe some surprise tunes!!

For those traveling from out of town the Red River Revel is also the same weekend as our reunion so there will be plenty to do while in Shreveport.

We are working out the final information on the "swag" for souvenir shirts and cups (for adult beverages) and will post the cost very soon.

More information will be posted through this page and on the FB page....

CaptainShreve81

We ask that you please answer the survey questions below !!

Let us know if you have questions. send to

Keith Waddell @ waddell5662@gmail.com

Go Gators !!!

Chomp Chomp


You must be logged in to submit this survey. Please use the login box in the upper right corner.


1)
DO YOU PLAN ON ATTENDING?

Yes
2)
DO YOU PLAN ON ATTENDING?

Yes
3)
DO YOU PLAN ON ATTENDING?

No
4)
DO YOU PLAN ON ATTENDING?

No
5)
WILL YOU BRING A GUEST?

Yes
6)
WILL YOU BRING A GUEST?

Yes
7)
WILL YOU BRING A GUEST?

No
8)
WILL YOU BRING A GUEST?

No
9)
DO YOU WANT A SOUVENIR SHIRT or CUP?

Yes
10)
DO YOU WANT A SOUVENIR SHIRT or CUP?

Yes
11)
DO YOU WANT A SOUVENIR SHIRT or CUP?

No
12)
DO YOU WANT A SOUVENIR SHIRT or CUP?

No