In Memory
Glenn Egan VIEW PROFILE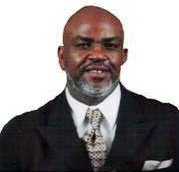 Glenn Darrien Egan
SHREVEPORT, LA - Glenn Daniel Egan, 42, died Friday, January 27th, 2006 as a tragic victim of gunshot wounds he suffered in a case of mistaken identity. (We are searching for an obituary. It is my understanding he is survived by a wife, several children and grandchildren.)
---
To know Glenn Darrien Egan was to know a man who walked somewhat in the spirit of the biblical prophet Samuel.
Samuel was known as "the man who had God's ear," and answered the call to dedicated service. He was one who had profound love for Eli who was a High Priest in Israel. Also dear to Samuel's heart was the Temple at Shiloh and the service he rendered as well. Glenn rendered unto me and the members of Mt Olive Baptist Church of Shreveport the kind of love, honor, service, and respect that I believe far exceeded what Samuel gave to Eli and the Temple at Shiloh.
As Senior Pastor of Mt Olive Baptist Church of Shreveport, I certainly consider myself privileged to have had the opportunity to have someone like Glenn Darrien Egan walk by my side during the last years of his life. He has left us with many precious memories that will linger in our hearts for a lifetime and the Samuel-kind of love that will be felt for many generations to come...
Dr. Bernard Kimble
Senior Pastor
Mt Olive Baptist Church of Shreveport
---
I Lost A Friend
On yesterday, I lost a friend, the kind you admire to
the end.
One who was once young and strong, happy and
healthy, caring and not selfish.
I lost a friend on last night, when I woke up they told me that he had lost
his last fight in life. But, you know that's alright, because before he lost
he left someone and something behind.
A legacy that only you can have in your mind.
If it was to finish K-6 grades, he did it,
if it was to finish 7th-9th grades, he done that, too.
If it was to finish 10th-12th grades, believe you me he really done all
that, (the classes of 79-81 can testify to that.)
His college years done him justice, as well as harm.
But, that's OK too, he need worry no more cause he's in God's arms.
I lost a friend last night, and my soul is sad.
While on his journey he met a man named Jesus,
who would lead him to God.
I lost a friend on last night, and I'm sad to say,
but somehow Glenn knew that this was his day.
Because he stepped out on his porch with a smile that he always carried,
just to breathe once again at all the wonderful things that
God had let him see. I know he thought about his mother
and how she must feel; but deep in her heart she knows
her son is once again healed. Oh, I won't forget his father, his sisters,
and brothers too. And did I mention his daughters
and three grandsons too. And all others that I missed.
We all must understand that it wasn't Glenn's choice, even though
man had his hand in it; it was God's hand that saved him.
Because Glenn ran over 100 and some yards this game.
Sleep on my friend.
Love always from a friend,
Evonne E. Beaner Wafer, Class of '80 (01.28.06)
Click here to see Glenn's last Profile entry.